What is the apprenticeship tax?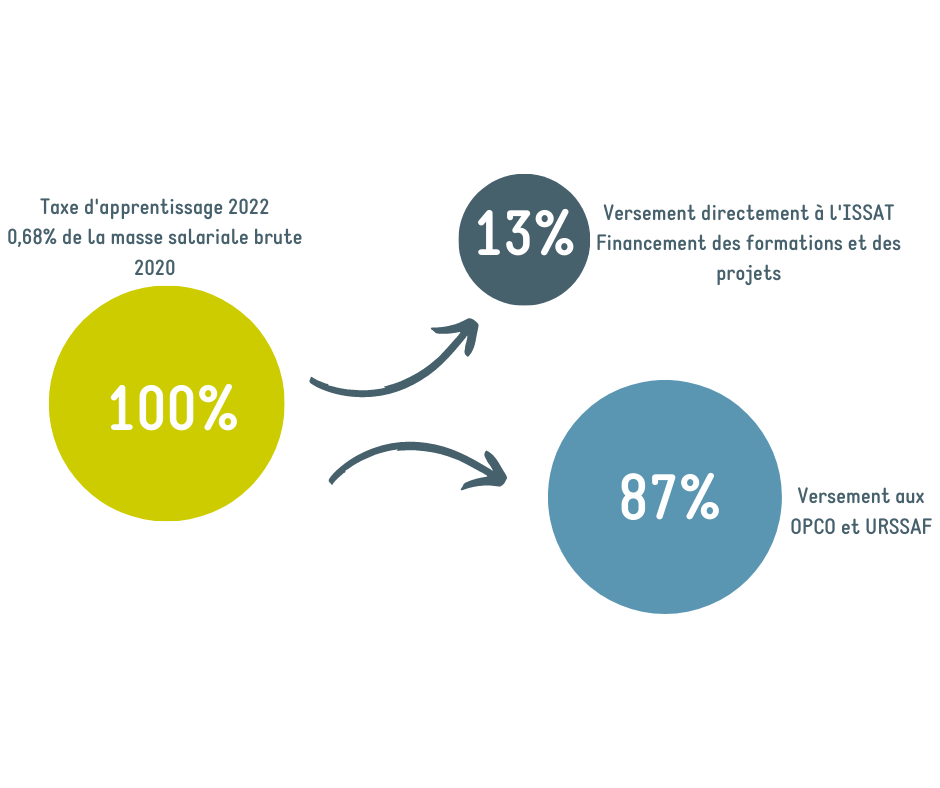 Le lycée ISSAT de Redon est heureux de vous annoncer que nous sommes habilités à percevoir la taxe d'apprentissage pour nos formations professionnelles et par apprentissage. Chaque contribution de votre part permettra de soutenir les activités du lycée ISSAT de Redon.
The revenue from the apprenticeship tax represents an essential resource for the establishment by allowing an invest in the equipment necessary for the training of students, develop the equipment or to recruit professional speakers.
For example these grants allowed us to create an educational kitchen project
The new educational kitchen at ISSAT high school
Through your apprenticeship tax, you become a privileged partner of the Lycée ISSAT country of Vilaine and support training courses in line with the expectations of young people and the reality of businesses.
le processus de versement de la taxe d'apprentissage a évolué. Les entreprises peuvent désormais choisir de verser leur contribution à notre établissement en utilisant la plateforme en ligne SOLTéA de la Caisse des Dépôts et Consignations. Vous pouvez désigner le lycée ISSAT de Redon comme bénéficiaire en validant le mandat sur la plateforme SOLTéA.
Il y a quelques dates importantes à noter pour le versement de la taxe d'apprentissage :
En avril 2023, la déclaration sera effectuée sur la Déclaration Sociale Nominative (DSN).
De fin mai au 7 septembre 2023, vous pourrez désigner les établissements bénéficiaires via la plateforme SOLTéA.
En mai 2023, le solde de taxe d'apprentissage sera prélevé le 5 ou le 15 en fonction de la taille de votre entreprise.
Nous vous remercions d'avance pour votre soutien à la formation de nos étudiants, qui seront les futurs acteurs de votre succès. Nous apprécions votre engagement à nos côtés et votre contribution précieuse !
You can pay your apprenticeship tax at the Lycée ISSAT country of Vilaine:
Cette promesse de versement nous permet de savoir que vous souhaitez nous soutenir par l'affectation d'un montant de taxe d'apprentissage et d'assurer le suivi du versement par la Caisse des Dépôts.
Cette année la taxe d'apprentissage devra être réglé sur la plateforme SOLTéA
Your privileged contact: Yann MOUNIER, 06 58 30 33 55, yann.mounier@issat.cneap.fr