What is the apprenticeship tax?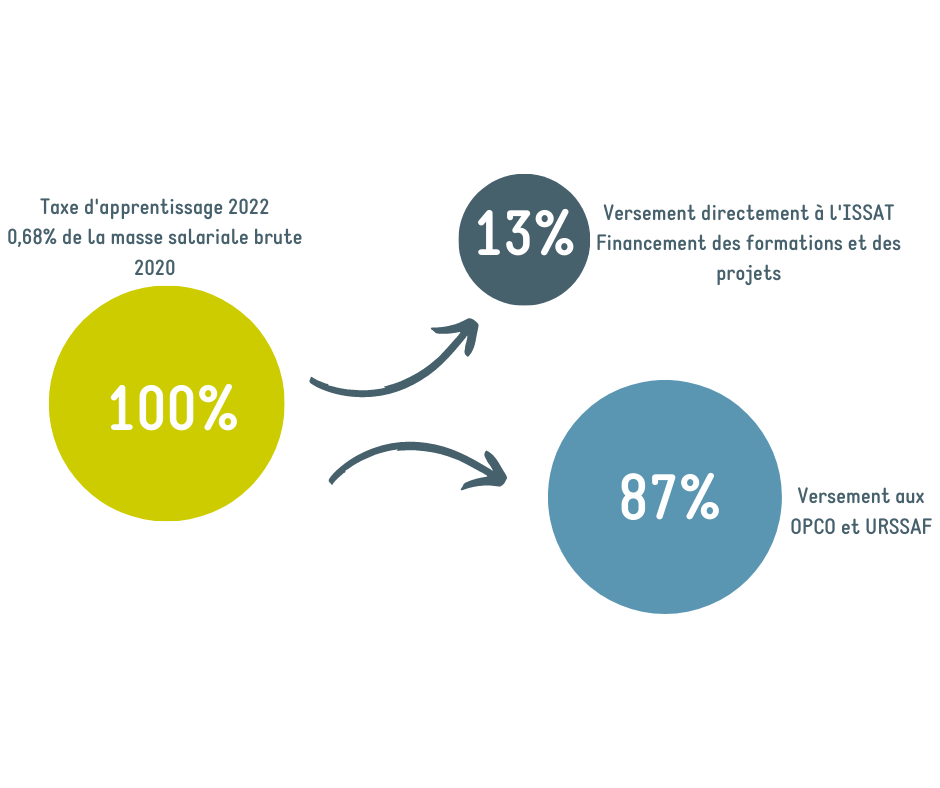 Under the "Loi Avenir Professionnel", the apprenticeship tax has changed in relation to the collection methods. The amount corresponds to 0.68% of the gross payroll for the year 2019; apprenticeship is financed with 87% of this tax and the remaining 13% is intended for discharge expenses made by the employer.
The revenue from the apprenticeship tax represents an essential resource for the establishment by allowing an invest in the equipment necessary for the training of students, develop the equipment or to recruit professional speakers.
For example these grants allowed us to create an educational kitchen project
The new educational kitchen at ISSAT high school
Through your apprenticeship tax, you become a privileged partner of the Lycée ISSAT country of Vilaine and support training courses in line with the expectations of young people and the reality of businesses.
The base of the Apprenticeship Tax remains designated and is calculated in year N-1: 0.68% of the wage bill (except for Alsace-Moselle where the rate is 0.44%).
Abolition: the 13% fraction of the apprenticeship tax is paid directly by the company to the school.
Companies now directly choose which schools to pay the tax to. They can choose from several advantages.
The Lycée ISSAT country of Vilaine continues to benefit from the apprenticeship tax. In 2020, the fraction of 13% of the apprenticeship tax can be donated to our establishment.
You can pay your apprenticeship tax at the Lycée ISSAT country of Vilaine:
IBAN: FR76 1558 9351 8901 5070 9924 426
BIC : CMBRFR2BARK
By check payable to: Lycée ISSAT
Once your payment is received, we will send you a release receipt with the date and amount received. The announcements clearly indicate that this is an apprenticeship tax payment by giving us your SIRET number as well as the name and address of a contact in your company.
Your privileged contact: Yann MOUNIER, 06 58 30 33 55, yann.mounier@issat.cneap.fr