Passion sector in contact with animals and nature
Professional Bac Conduct and Management of Agricultural Operations
CAPa Agricultural Trades -Ruminants
Professional Bac Conduct and Management of Agricultural Operations.
BP REA Productions Végétales Grandes Cultures, Maraichage, Agriculture urbaine et périurbaine
Love animals, interest in breeding: milking cows, lead the herd, take care of animals, feed,... Be curious and open, have an interpersonal skills.
Agricultural production sector, particularly in the exploitation of Polyculture-breeding (dairy cows, suckler cows, goats, sheep, etc.). Para-agricultural sector providing technical advice to farmers.
Farmers, farm employees, specialized breeders, livestock technicians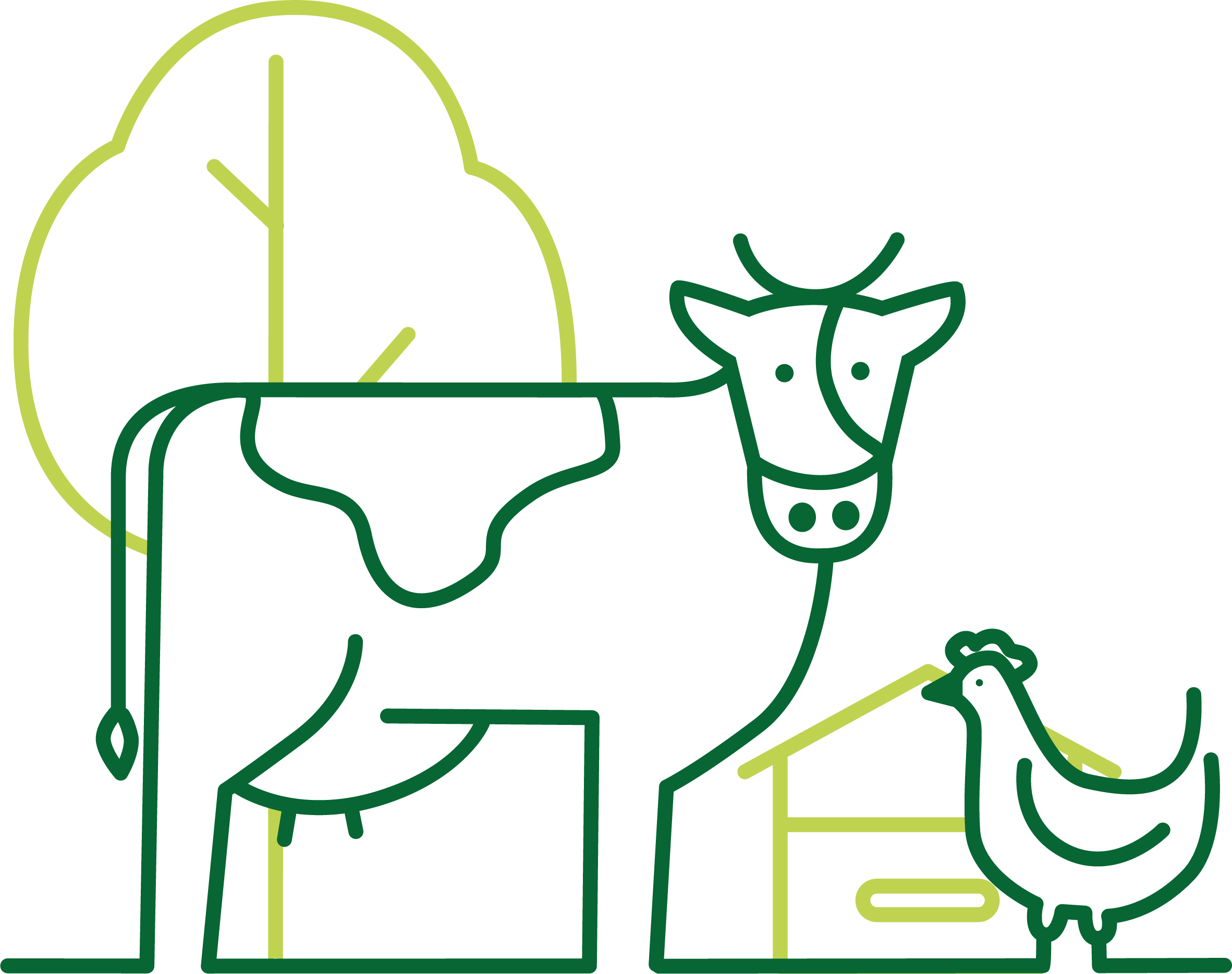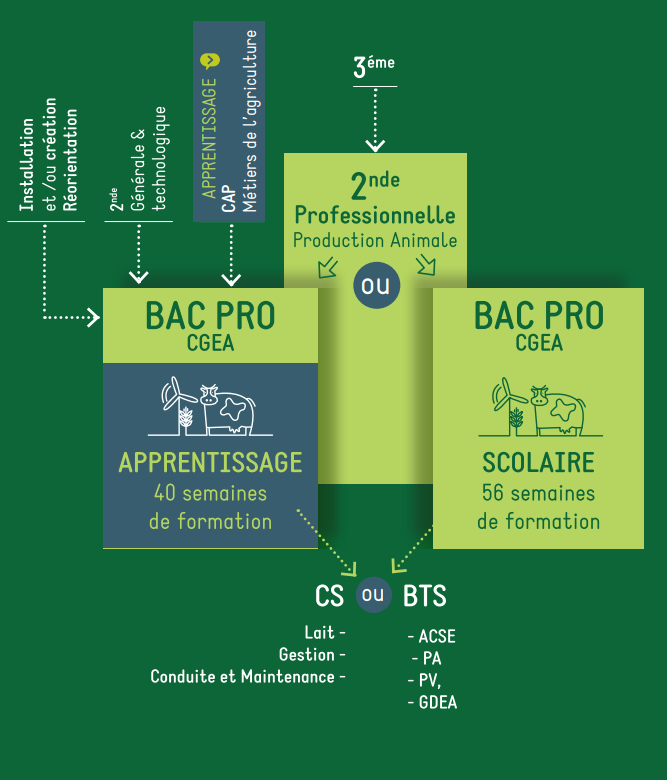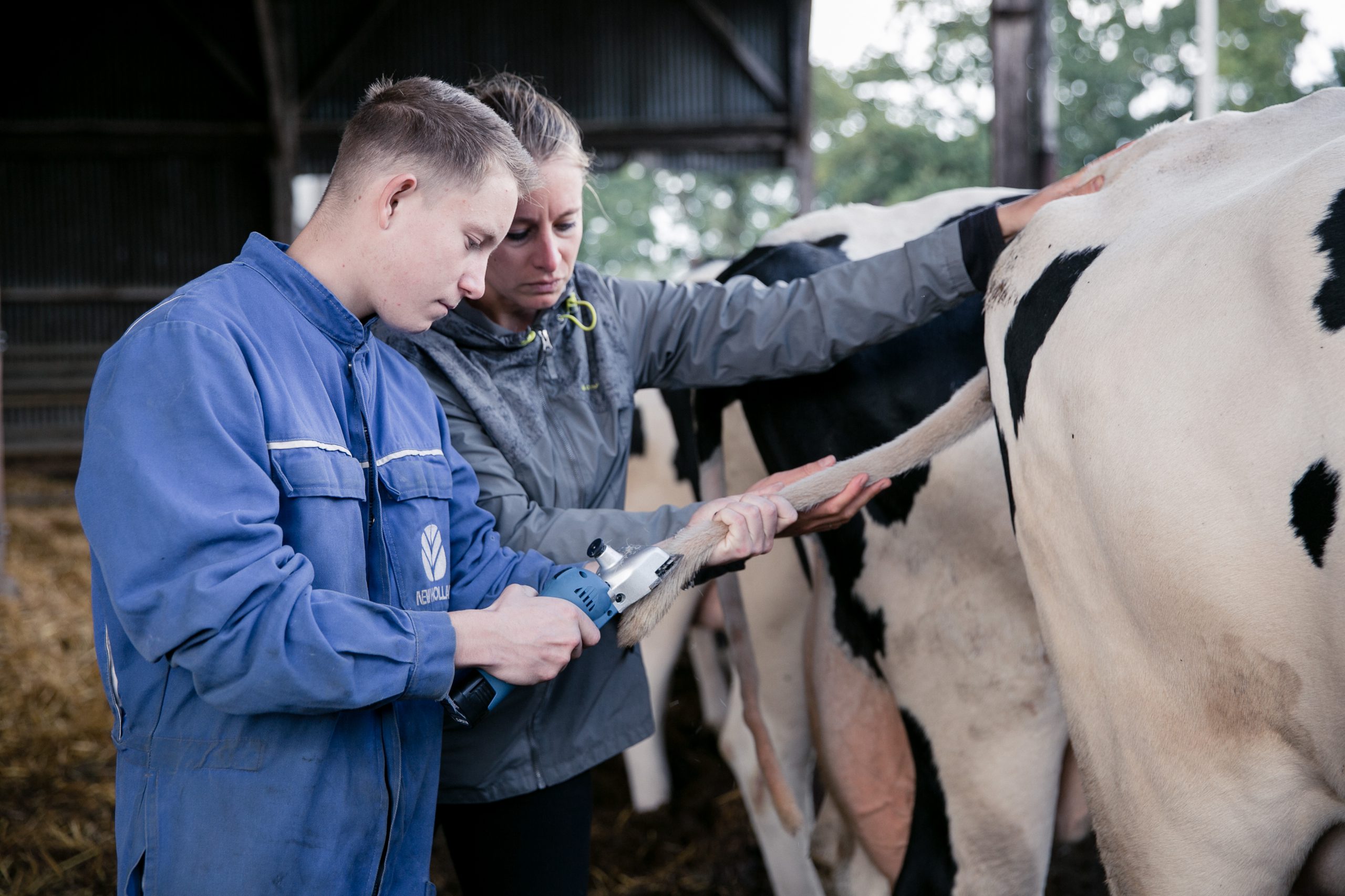 Partner farms associated with learning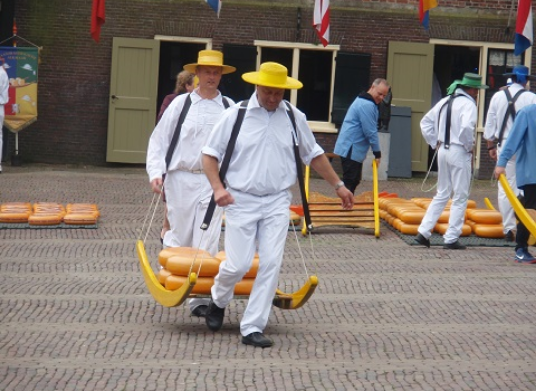 Openness and varied experiences: 1 month in the Netherlands
Community involvement
professional: Agricultural Show