CQP Driver of agricultural machinery
Certificat de Qualification Professionnelle
Highly qualified worker operator of agricultural machinery
Level 4 diploma
Post professional bac admission
Training on 1 professionalization contract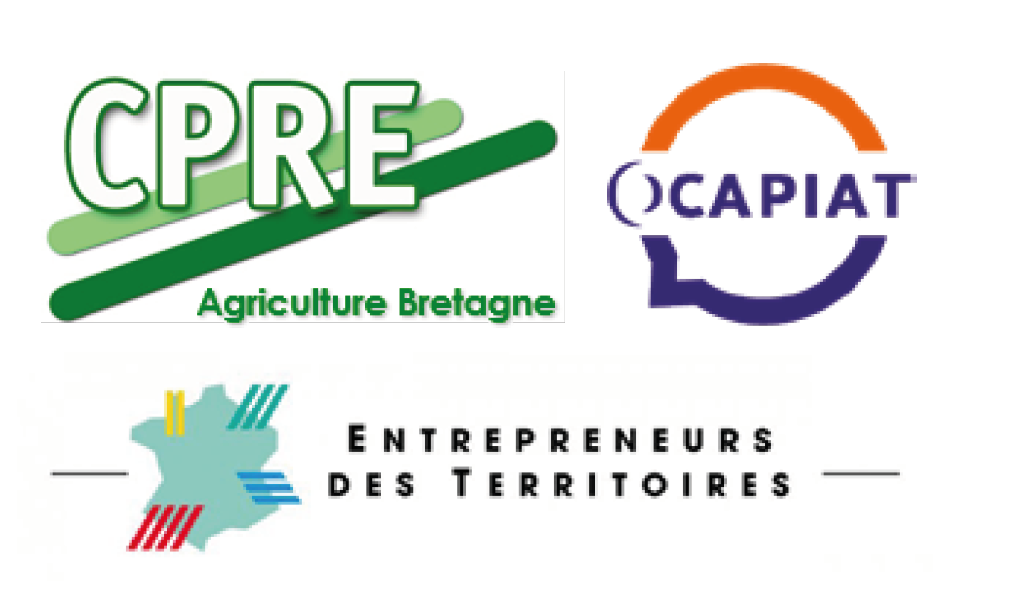 Tillage: Carry out the various tillage operations by organizing the site according to the instructions and in compliance with safety and environmental protection rules.
Mastery of harvesting techniques: Conducting different crop harvesting operations with diverse equipment.
Equipment Operation and Routine Maintenance: Preparing equipment, operating safely, and performing routine maintenance
Maintenance of agricultural equipment: Maintenance management Of a fleet of equipment or an installation, Carry out maintenance operations of levels 1,2,3 and follow-up of orders or services.
Preparation and application of products: Preparation, application of products and cleaning of equipment in compliance with instructions, safety and environmental protection rules.
Work-study program in relation to the seasons 13 weeks of training at the center.
A work contract in CUMA or ETA.
Interview and position test during recruitment days.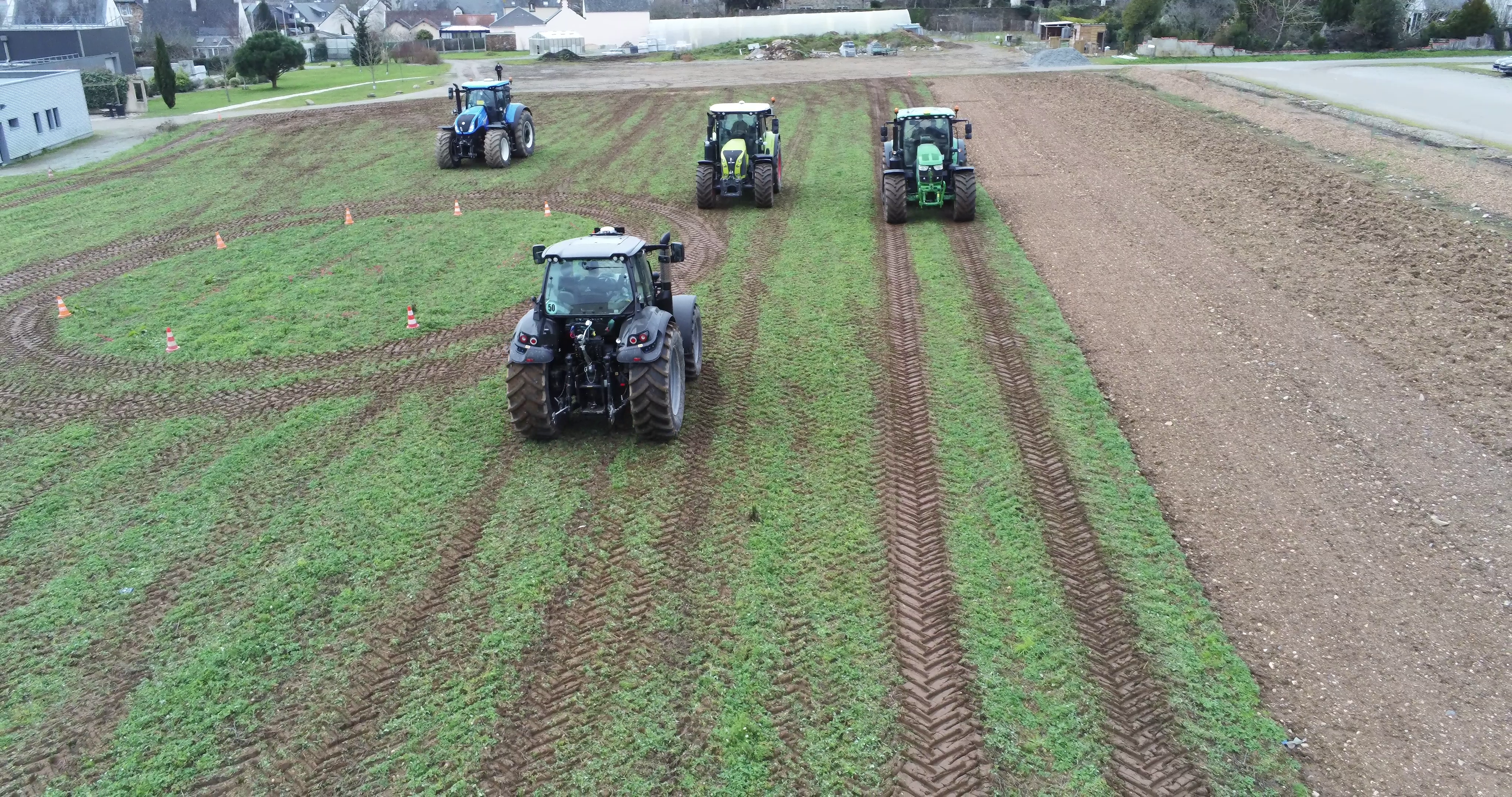 Example of field tests: autoguiding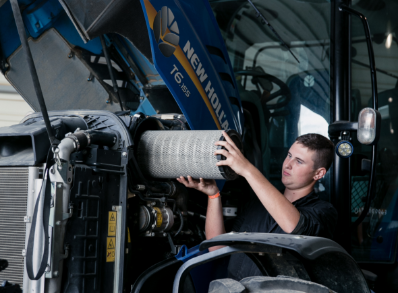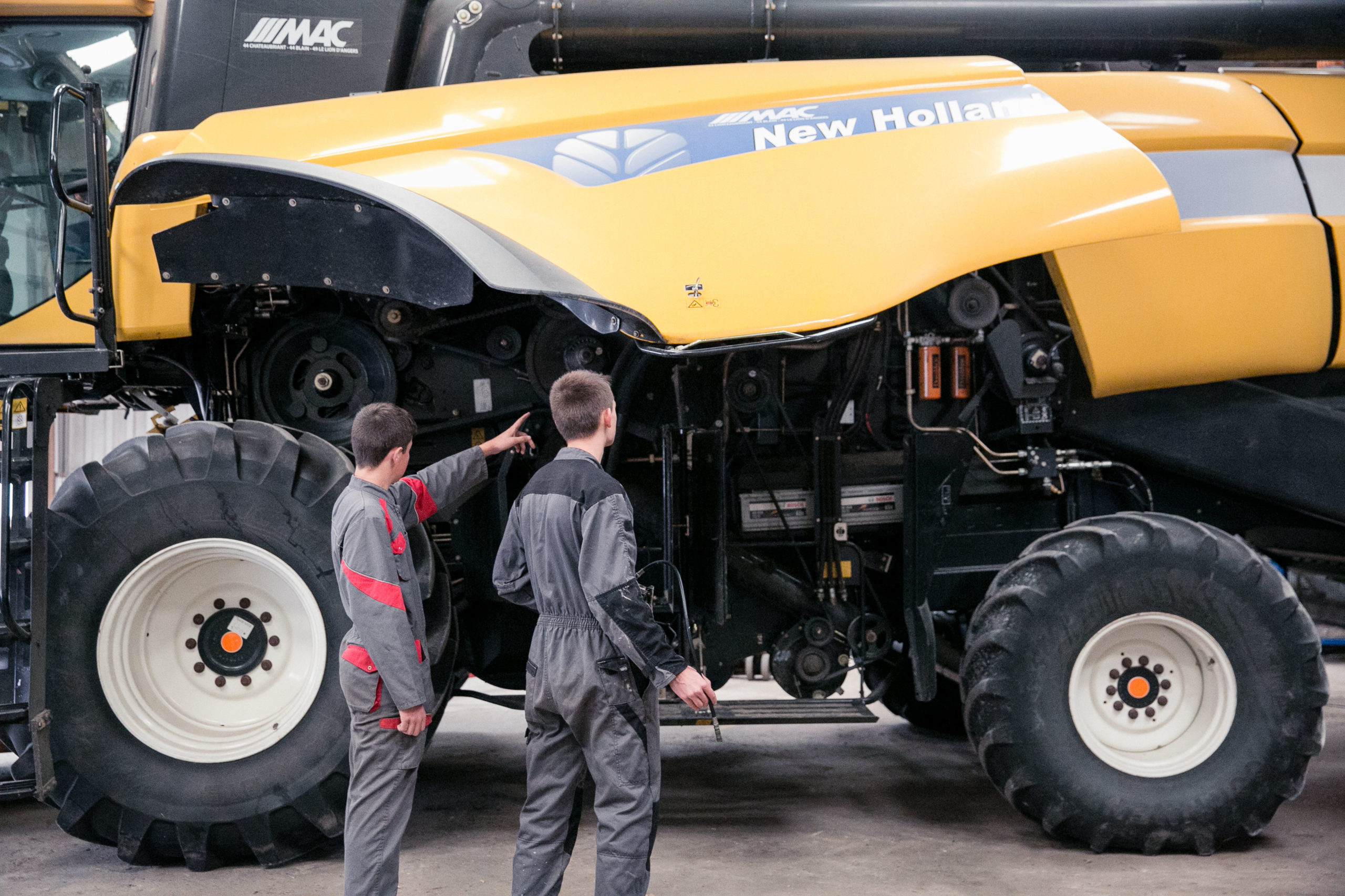 Highly qualified employee of a construction company Agricultural, CUMA or farm... Responsible and independent in the management of its activities (Driving, adjustments, maintenance, breeding work)
Manager of a fleet of agricultural equipment
Like mechanics (sense of observation and reflection)
Like drive (precision and dexterity)
Be open-minded and have good interpersonal skills
Be independent in your work
Acquire a good general training and technical for:
Carry out the work at his workplace (ETA, CUMA and operation)
Ensure the upkeep and maintenance of equipment
Participate in the management of the workshop.
Become independent in the operation and maintenance of agricultural equipment.
MATIN :
Théorie
APRÈS-MIDI :
Pratique en atelier ou au champ.
Des séquences de formation à thème avec des mises en situation concrète chaque semaine
Exemple : semaine semis de céréales, semaine entretien de l'ensileuse/moissonneuse
condition de réussite :
1 soutenance orale et rapport 1 épreuve pratique sur une machine
1 moyenne supérieur à 12 sur les épreuves correspondant aux 5 blocs.