CAPa Agricultural Trades -
Ruminants
2 years of apprenticeship
Acquire a good general training and technical for:
- Allow to salaried jobs for access on mixed-crop-livestock farms.
Continue studies towards Bac Pro, Brevet, Professional or Specialization Certificate
–Become independent in the operation and maintenance of current agricultural equipment.
Alternation of 13 weeks of training and for 2 years
A work contract in a mechanized farm, in polyculture- breeding
Optional modules
Professional modules: breeding techniques, management and maintenance of equipment • MIP complementary module Poultry above ground Pork • Visits to companies and agricultural structures, agricultural machinery fairs, validation of the English module by a week of specific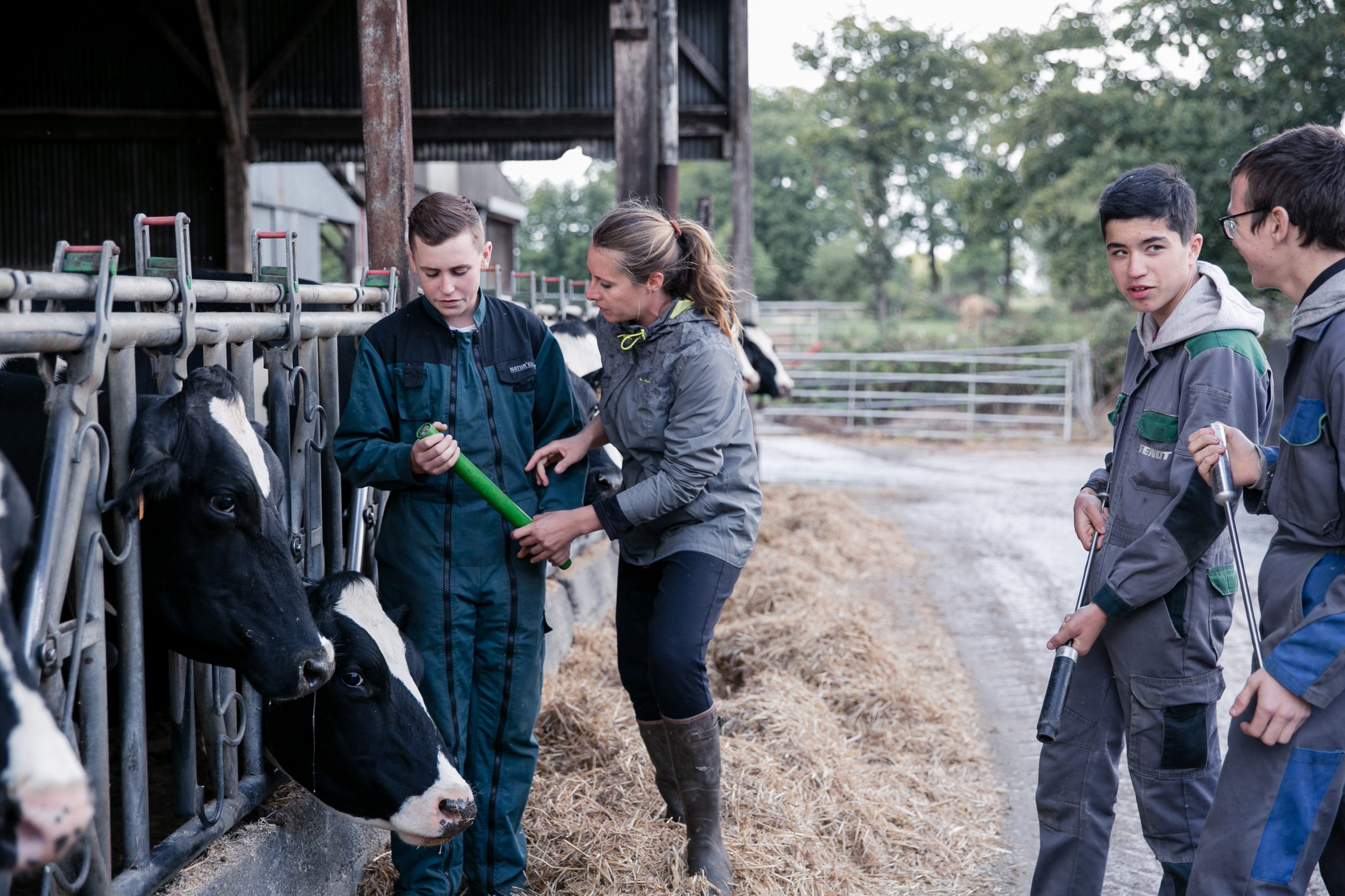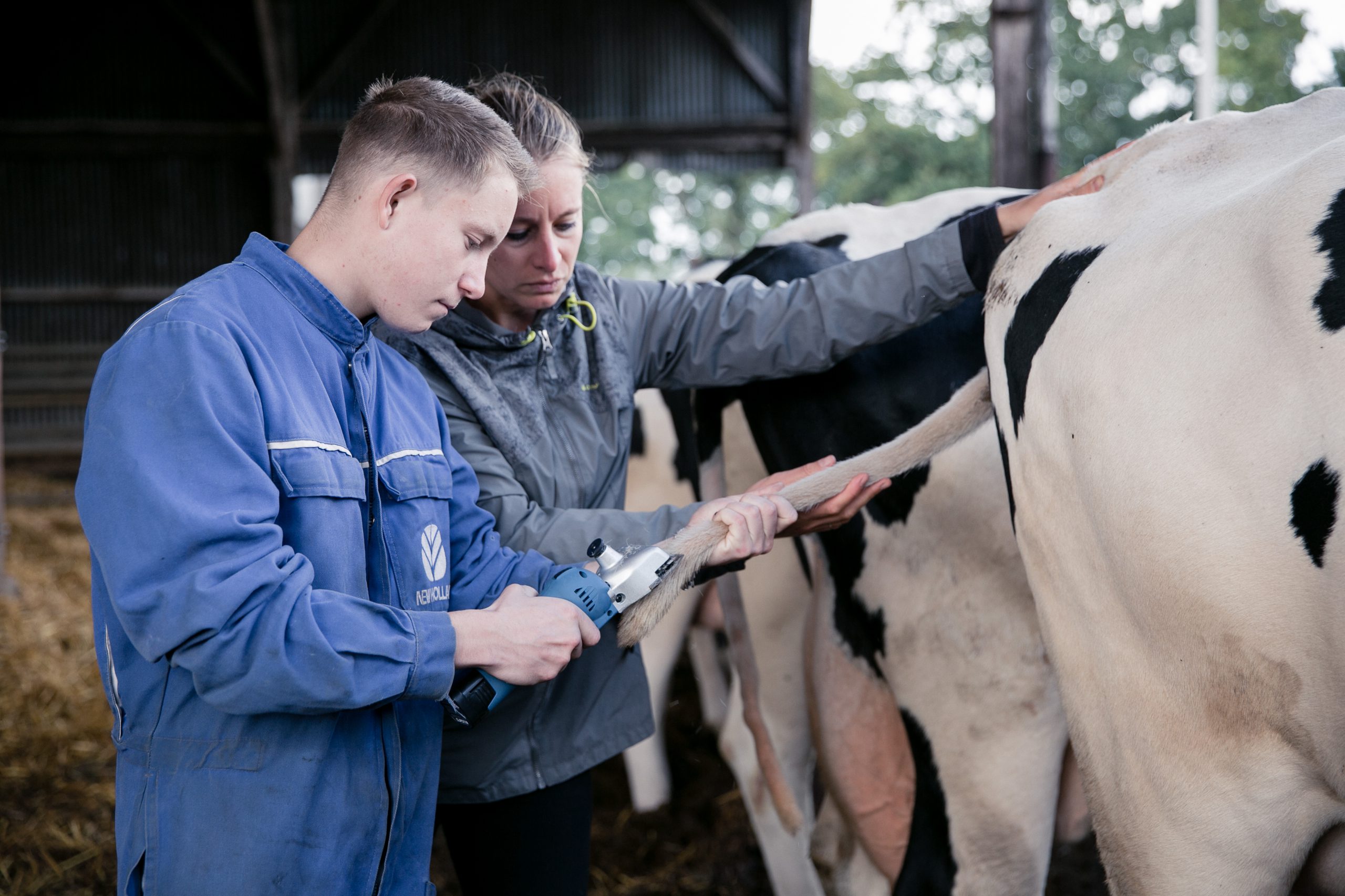 breeding techniques
élevage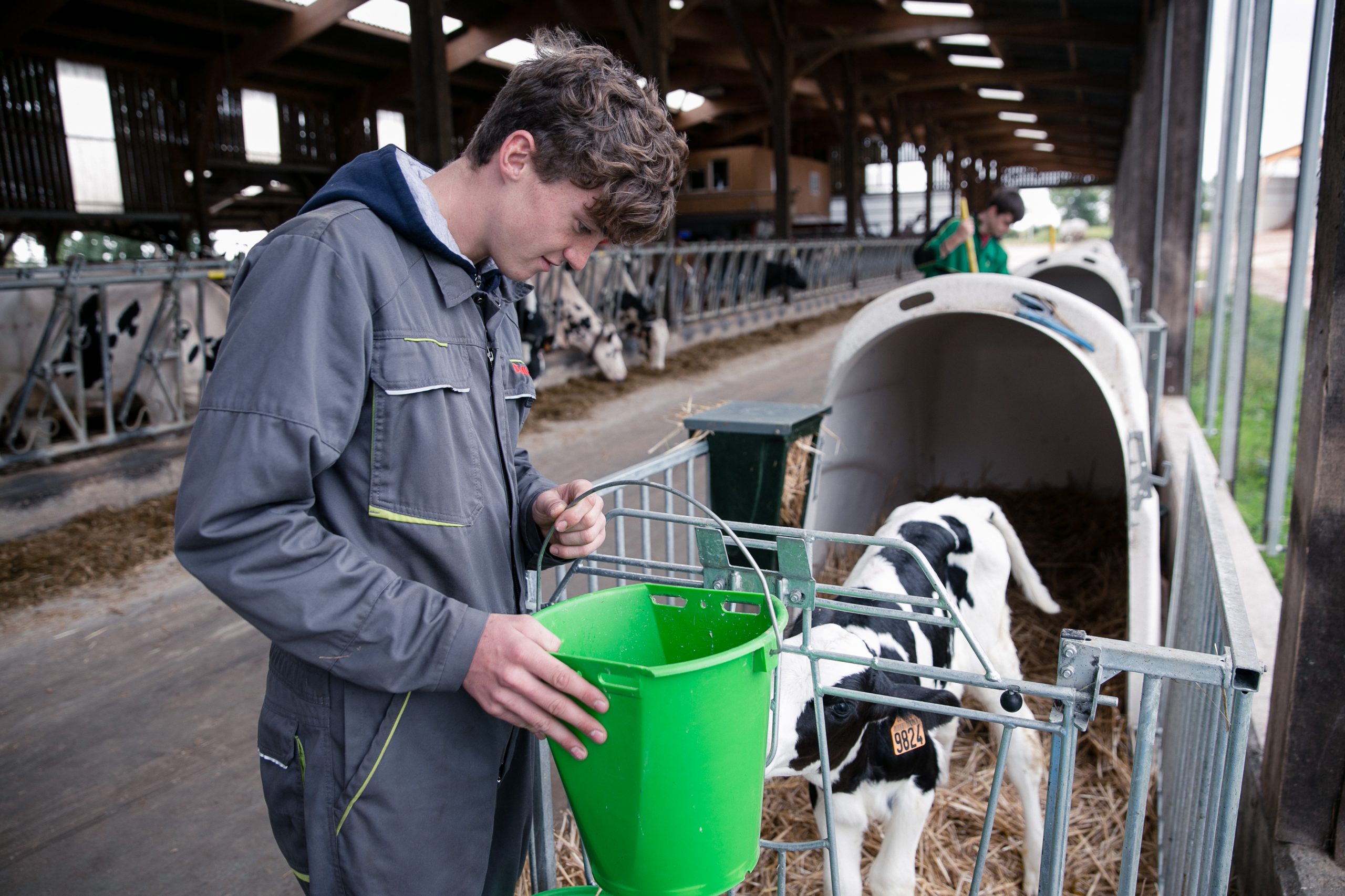 Love animals, interest in breeding: milking cows, lead the herd, take care of animals, feed,... Be curious and open, have an interpersonal skills.
Agricultural production sector, particularly in mixed farming and breeding (dairy cows, suckler cows, goats, sheep, etc.) and above ground (poultry farming, pigs).
Agricultural workers, specialized breeders.
CS Tractors and agricultural machinery
Professional baccalaureate in agro-equipment by apprenticeship