BTS ANABIOTEC (Analyses biologiques, biotechnologiques, agricoles et environnementales)
BTS ANABIOTEC (Analyses biologiques, biotechnologiques, agricoles et environnementales)
BTS ANABIOTEC sur 2 ans en Formation initiale ou en apprentissage
The BTS ANABIOTEC trains for the functions of senior laboratory technician. The student learns to prepare and implement essential analyzes in biology, biochemistry, microbiology and chemistry as well as to implement biotechnological processes. It is developed for the operation of various devices and for taking measurements. He knows how to organize his work in compliance with health and safety recommendations, regulations and the appropriate approach. He knows how to design a control plan and set up an analysis system. His training also covers the interpretation and restitution of results. The technician works in the food, chemical, cosmetic or pharmaceutical industries, in the environment, agriculture or research. Possible job title: - Laboratory technician (biologist) - Laboratory technician for medical analyzes - Laboratory manager for process industries - Research laboratory technician - Laboratory technician for manufacturing control of process industries
16 semaines de stage dont un stage principal de 8 semaines en France ou à l'étranger :
Trainees receive a gratuity (greater than 500 euros / month) if the internship lasts more than two months.
Internships abroad are also possible (links with laboratories in Quebec)
Two-week experimental internship by teams around the implementation of laboratory protocols (many professional partners: brewers, producer of spirulina, essential oils, etc.)
Un contrat d'apprentissage sur 2 ans :
27 weeks by a company

20 weeks in a training center
Work-study program: 2 weeks at the Training Center / 2 to 3 weeks in a company
Les maîtres d'apprentissage doivent permettre la mise en oeuvre des exigences techniques du niveau BTS. L'apprentissage peut avoir lieu dans des laboratoires d'analyses ou de contrôles (entreprises cosmétiques, industries agroalimentaires ou pharmaceutiques), des laboratoires prestataires de service (dans le domaine médical, vétérinaire ou environnemental), ou des laboratoires de recherche (IFREMER, CNRS, …).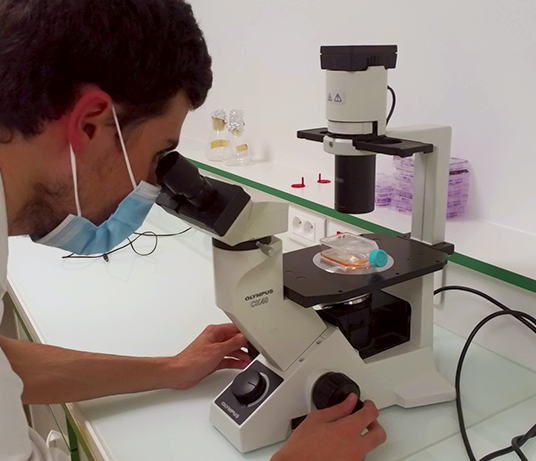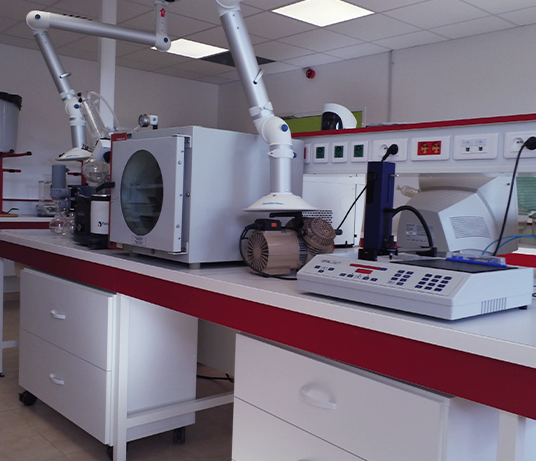 Modern and hight-performance equipment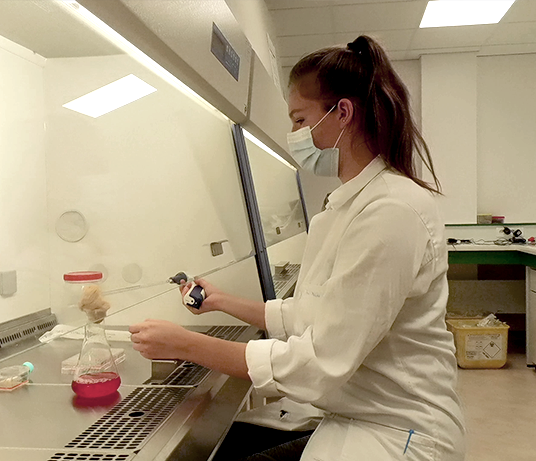 De l'apprentissage à l'autonomie !
Interest in science, rigor, precision, autonomy, flexibility ability to work in a team and to adapt in evolving technical environment.
In chemical field, pharmacy, cosmetics, in the environment, agro-food, human and animal health.
Chemistry analysis-control technician. "Control-manufacturing bacteriologist" technician. Analytical control technician in the pharmaceutical industry
Short studies: Professional licenses (Food safety, Biology applied to the company, Biotechnologies, vitro culture ...)
Long studies: - General licenses (L3) then master. - Engineering schools - Veterinary school after competition (1 year of preparation for the competition in a special class)
Poursuite des études au lycée Issat
Professional License in Industrial Risk Management in Agri-Food Industries
BACHELOR Techniques for the detection of contaminants